Cancelled - Spirited Stone Group Reading
*This event has been cancelled.
Enjoy an evening celebrating the first book about beloved nurseryman Fujitaro Kubota and the beloved Japanese garden in Rainier Beach. The evening will include live music and readings by Spirited Stone's contributing poets and essayists, including Mayumi Tsutakawa, Jamie Ford, Charles Johnson, Anastacia-Renee, Anna Tamura and others to be announced. each that bears his name: Spirited Stone: Lessons from Kubota's Garden (Chin Music Press).
"Novelists, poets, scholars, and garden enthusiasts examine the legacy of nurseryman Fujitaro Kubota, whose unique gardens transformed Seattle's landscape in the 20th century. Kubota immigrated to the US in the early 20th century, worked as a nurseryman, and eventually bought 20 acres of clear-cut forest in southern Seattle that he shaped into a beautiful and enduring Japanese garden. To Kubota, everything has spirit. Rocks and stones pulsed with life, he said, and that energy is still apparent in his gardens today."
Presented by Seattle Public Library, Kubota Garden Foundation and Chin Music Press. Free admission.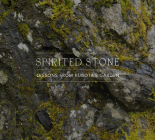 $34.95
ISBN: 9781634059756
Availability: Usually Ships in 1-5 Days
Published: Chin Music - March 17th, 2020
---
Date:
Friday, March 13, 2020 - 6:00pm
Location:
Central Seattle Public Library
1000 Fourth Avenue